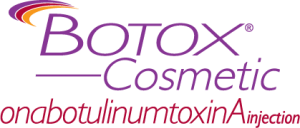 Botox injections are a safe, affordable and quick way to make your skin look smoother and more supple. Most people say they feel rejuvenated after their Botox treatments.
Here are some tips on how to get the best results from your Botox treatment and lessen post-treatment bruising.
Before your Botox procedure:
Do your homework to ensure your injection specialist is certified and licensed in Botox therapy.
Give a complete medical history to your skin-care professional including your current medications.
Let your certified injection specialist know if you have experienced cold sores near the injection site.
One week prior to your appointment, stop all medications that are classified as blood thinners such as aspirin, Excedrin and ibuprofen. Also skip supplements such as fish oil, Ginkgo Biloba, Ginseng, St. John's Wort and Vitamin E.
To ensure the least amount of bruising, refrain from drinking alcohol for four or five days before your treatment.
Some injection specialists also advise clients to restrict garlic intake a few days before a Botox procedure.
After your Botox procedure:
Take it easy after your treatment.
Avoid working out or participating in any vigorous physical activity for a few days.
Don't touch the injection site.
Don't massage the skin near the injection site.
Avoid drinking large amounts of alcohol.
Refrain from taking medicines or supplements that encourage bruising. (see list above)
Wait at least a day before you have any other skin treatments including a facial.
Ask your injection specialist how best to handle any visible swellings or bruises.